Gezonde stad op kop
---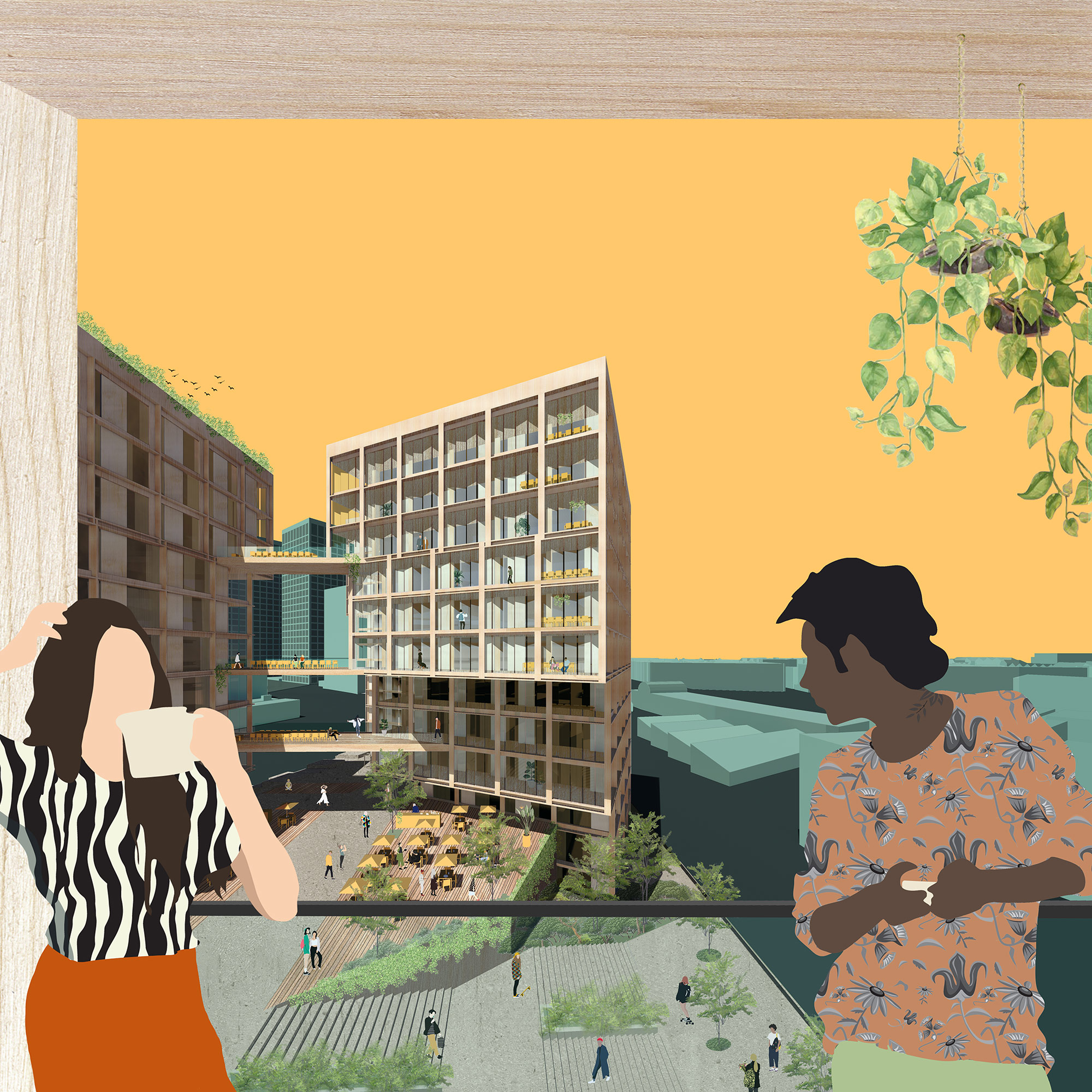 The border of the dyke becomes a connection. Ambassadors will activate 4 urban rooms on the dyke: The Lee Towers Meet-up point; The Keilewerf Urban Gym, run by sporty entrepreneurs; The BoTo-detox square as perfect hang-out; The Dakpark Steps a route to the shopping-strip. The urban rooms are where you meet your neighbors and create new business!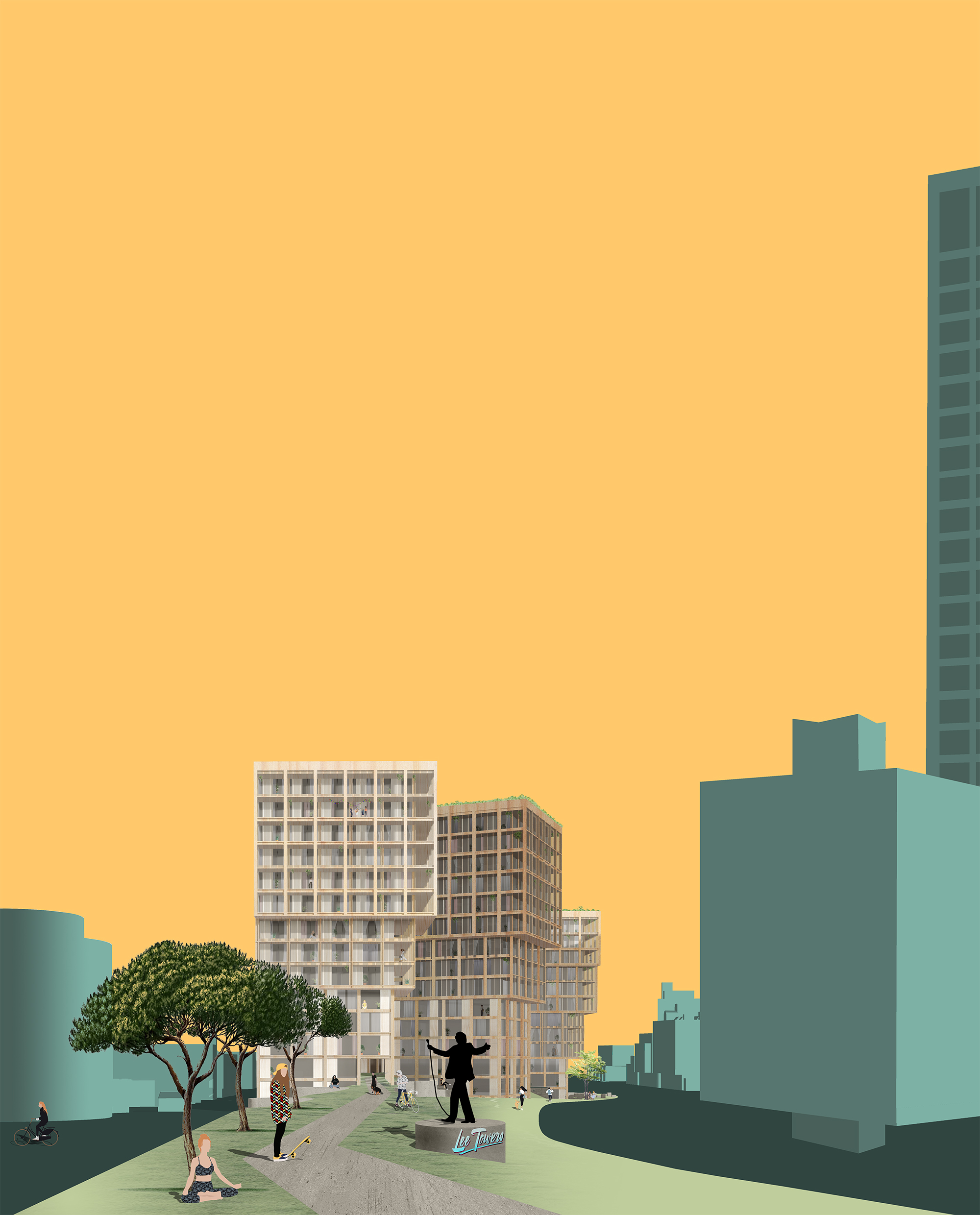 We add 6 stepped volumes, with a small footprint and large rooftop which provide energy and an undisturbed habitat for urban wild life. Green densification with uncompromised ecological quality.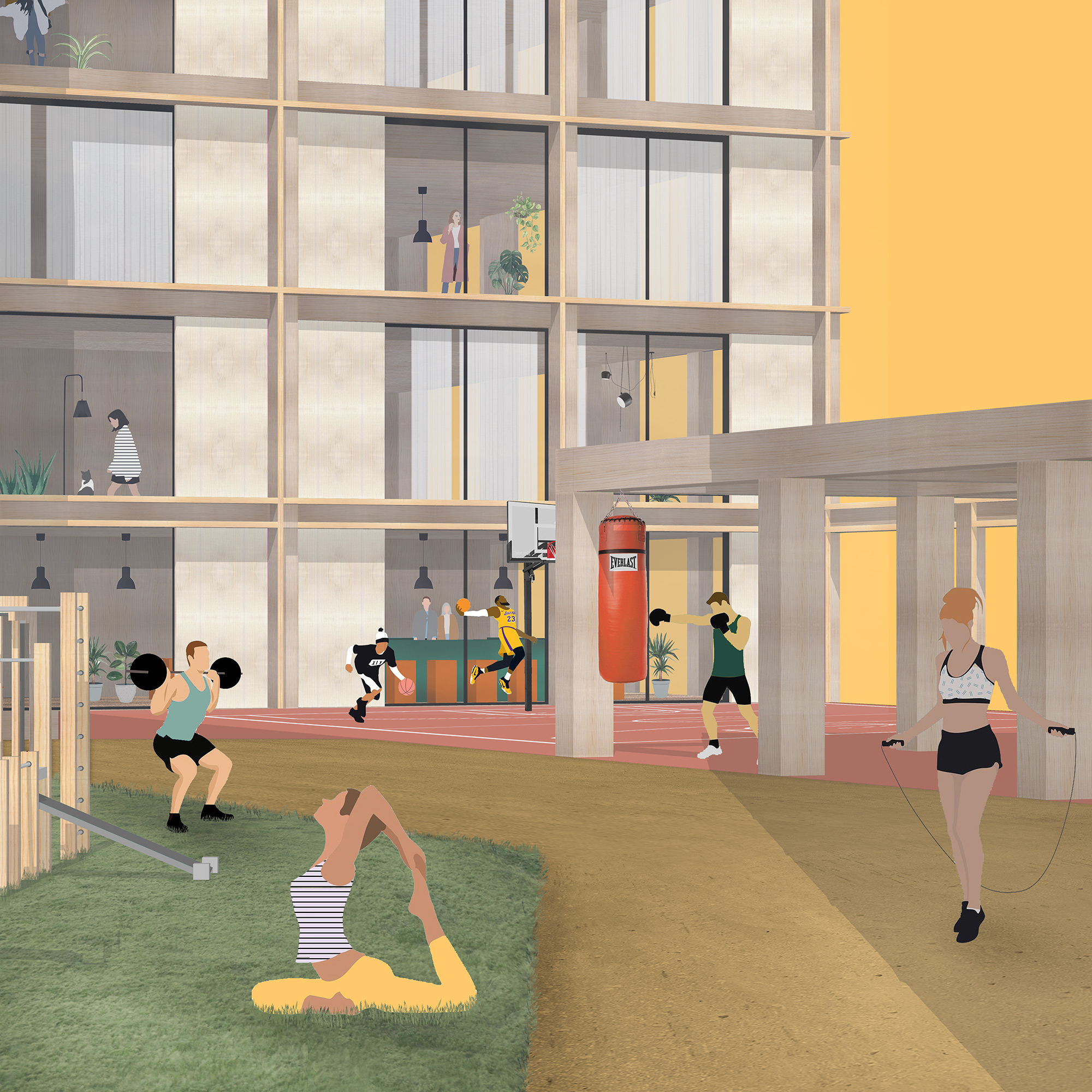 The amount of square meters are increased to the level of current developments, to create a lively and affordable district. Splitted in communities: small enough to know each other, different enough to be interesting, big enough to take care of the common.